Introduction, Preview & Chatlog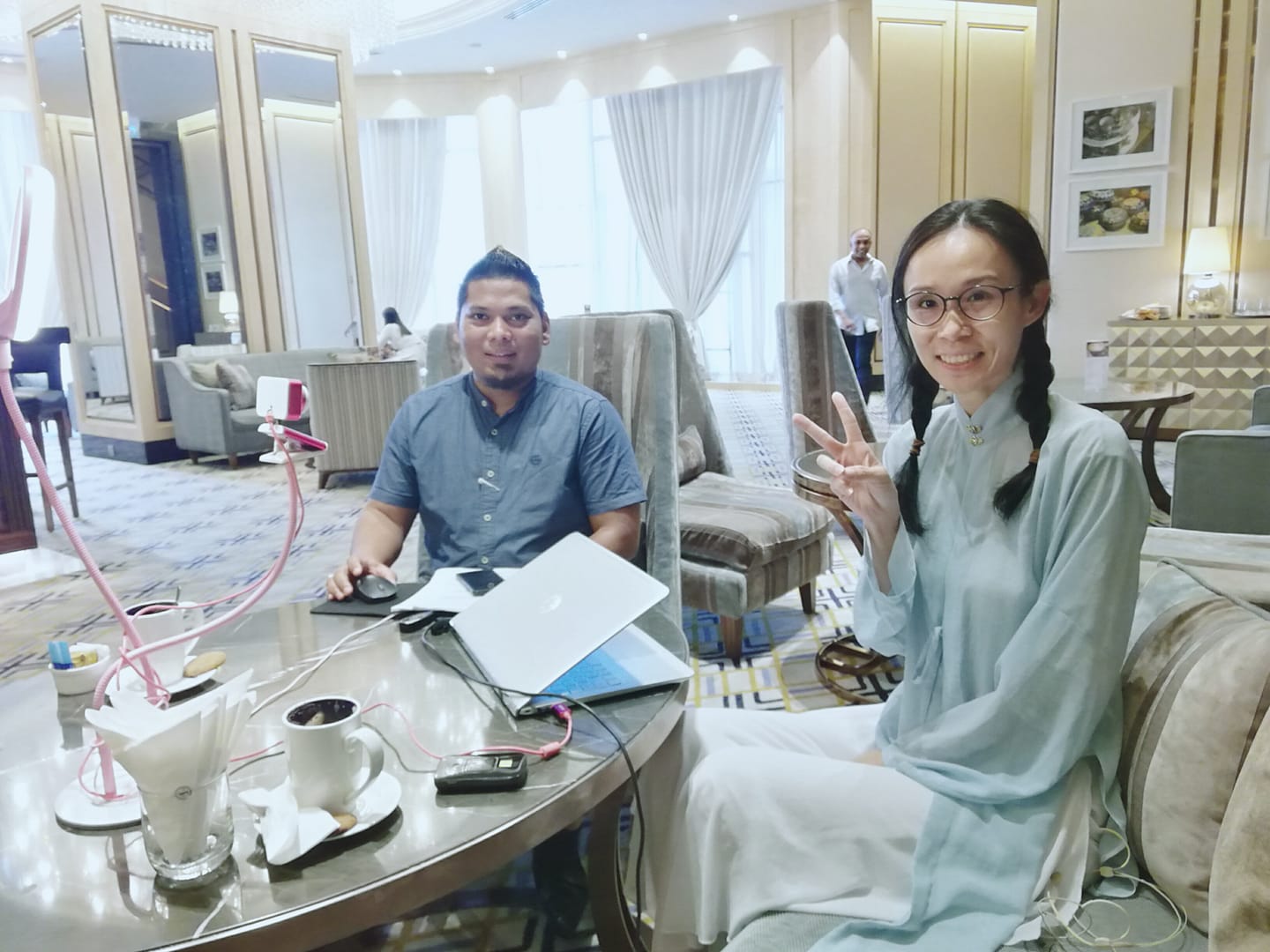 I saw Tuan Nazri on fb sharing about AML/CFT so I quickly kidnapped him.
Background to make this webinar possible
A few months ago, I picked up my phone and call Tuan Nazri. Then we communicated via WhatsApp
Tried to meet him a few times but not successful.
Tried to have online meeting but line bad at his side, so we chatted over the phone for nearly 1 hour.
Finally, after crossing many hurdles, we arranged a meeting at StarBucks Sentral. On the day of meeting, I so stupidly forgetful and left my phone in Grab.
I waited at Starbucks KL Sentral while he was waiting at Starbucks Nu Sentral. I couldn't contact him, so I asked my friend to help call him.
After 45 mins of stressful communication, we finally met up. Phew ...
And da da ... Our first webinar on AML/CFT was confirmed after months of consistent follow up...
As a tiny ciku independent producer, I need to follow up many times because the trainer don't know who am I. I need to respect that they have doubts and concerns working with a one leg kick housewife like me ...
It takes a lot of trust, patience & sincerity to secure one trainer for a webinar. I need to accept "delay or rejection" as part of the process. I need to give confidence by being open and transparent to my trainers ...
After securing their time, I need to follow up on marketing brochure, beautify their presentation slides and confirm the training outline run down ....
Then I need to crack my head on promoting and marketing their webinars to reach more people ...
Ten thousand background coordination work to do before one live webinar is successfully launched. Poof Poof ... Half dead ...
Why am I still doing this ? Because it is my hobby to empower my online audience with quality training. It is a pure intention and I ask for no return ya. Its a no thank you job but I am simply happy to serve ...
Thank you Tuan Nazri for having faith and trust in me ya ... Thank you for spending your Sunday morning sharing to our live audience on AML/CFT ...
I am so lucky to have you on board as my trainer on this niche subject ...
Terima Kasih ...