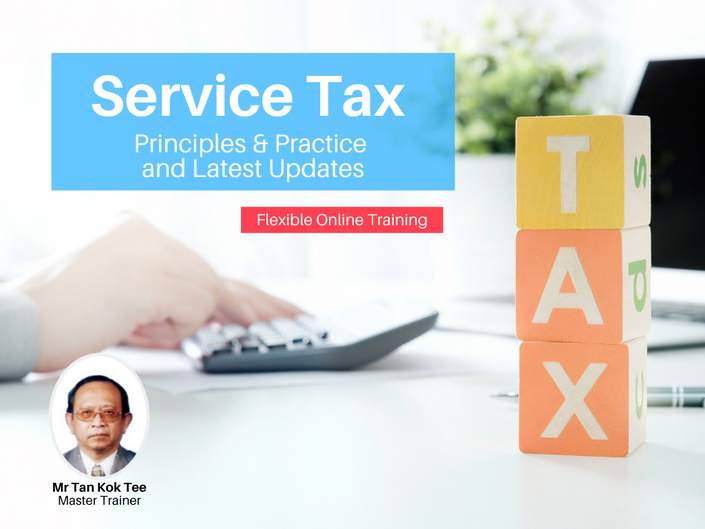 (English) Service Tax – Principles and Practice and Latest Updates by Tan Kok Tee
Duration of training: 4 hours 18 minutes
Everything you need to know about Service Tax – Principles and Practice and Latest Updates
If you can't make it to our live webinar, no worries, we have replay & recording for you.
Click here to sign up for FULL online training (RM 49)
Payment inclusive of Replay, Certificate of Completion to manually claim your CPD/CPE points. Download of PDF Notes. Only PDF training materials are downloadable. MP4 Video Replays are non-downloadable (unlimited streaming is available for mp4 replays).
No Jam. No Parking.Bee Happy. Learn Online.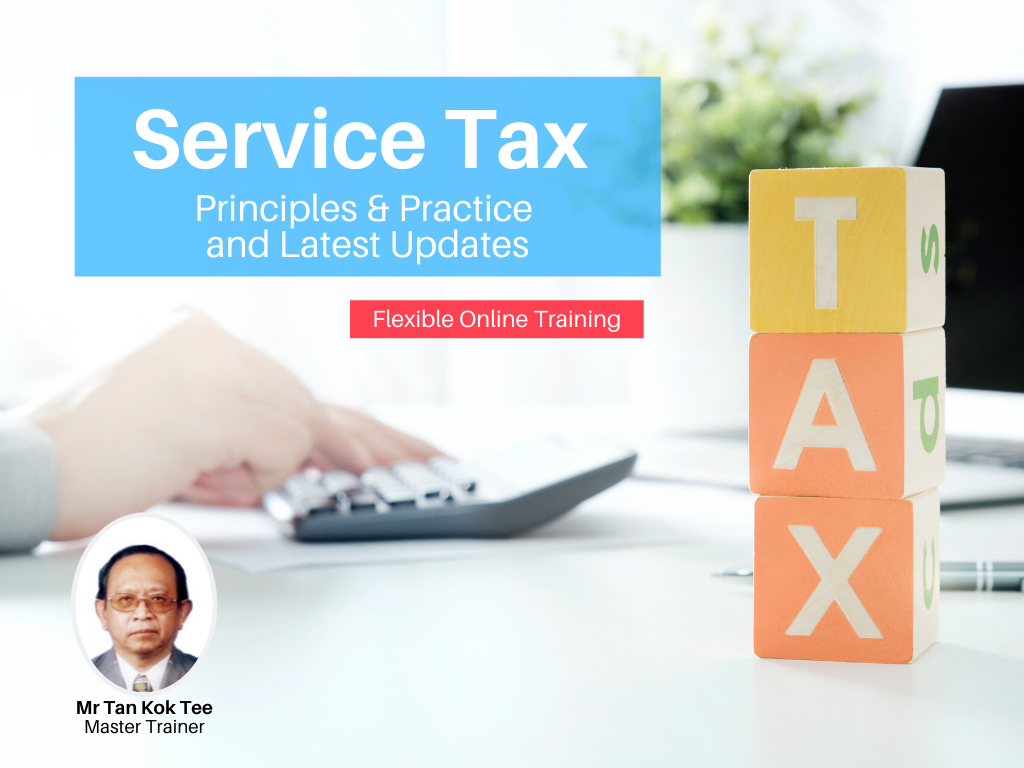 Service Tax (SST) since implementation w.e.f. 1/9/2018, has undergone various updates in the 2019 and 2020 with guides and policies issued immediate prior to and during the MCO period.
Hence this training program will discuss in depth Principles and Practice and its latest known changes and updates up to the training date.
Training Outline
SERVICE TAX FUNDAMENTAL PRINCIPLES AND PRACTICE

What services are taxable and what are not taxable.
Going through in details the taxable services list and its conditions.

SERVICE TAX POLICIES & LATEST UPDATES

Digital Tax Re-define and Updates on Intra Group Companies Exemption w.e.f 15/5/2020
Service Tax Policies 1 – 6 Revisit
Service Tax Policy 7/2020 – Accounting of Service Tax for person exempted from paying service tax under item 4 and 4 of the order
Service Tax Policy 8/2020 – Group relief facilities on provision of taxable services to companies within the same group
Service Tax Policy 9/2020 and its revision in June 2020 – Service Tax treatment for taxable services under Group A under the Economy Stimulus Package 2020
Service Tax Policy 10/2020 – Service Tax exemption for provision of digital services relating to Banking and Financial Services
Guide on Digital Services by FSP on registration, returns and payments

DIGITAL TAX (StoDS) AND ITS EFFECT ON SERVICE TAX ON IMPORTED SERVICES AND DIGITAL TAX REFUND FACILITIES

Concept and Mechanism of Service Tax on Digital Services (StoDS)
StoDS effect on imported services
Circumstances where refund of StoDS is allowed.
---
There are two methods for you to learn :
Method #01: Live Webinar
Method #02: Online Training / e-Learning
---
Method #01: Live Webinar
Method #02: Online Training / e-Learning

If you are not free during live webinar or if you want to get replay.
Online Training is RM 49 per online training session.
Click here to sign up for FULL online training (RM 49)
---
Upon successful payment, you will get
Full Video Replay
Certification of Completion per training
See you inside paid area very soon !
Bee Happy, Learn Online ...
Important Note: If you want to download the Certificate of Completion at the end of this course, please make sure the FULL NAME you key in is 100% Accurate ya ...
Your Instructor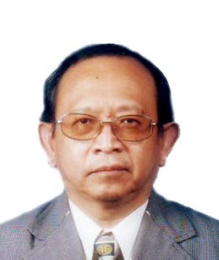 Tan Kok Tee has 40 years of working experience in accounts &financial, strategic and general management field. He has held a variety of leadership and senior management roles in various organizations, starting in the Accounts & Finance Department until CFO level and the last being Group Chief Executive Officer. More than half of these times are spent in the Manufacturing, Marketing & Distribution and Services organizations, including those with the then Inchcape Timuran Berhad, Metroplex Berhad, Perdana Industries Berhad.
He is a Fellow member of the Association of International Accountants, UK; Member of the Institute of Public Accountants, Aust.; Certified Commercial Accountant, (M); Member of the Chartered Tax Institute of Malaysia; Member of the Malaysia Associations of Company Secretaries (M) and a Gold Mastery Holder in Reinventing Strategic Planning and Management from the Haines Centre for Strategic Management, sponsored by University of San Diego, USA.
He is also a Certified Trainer with PMSB's (HRDF) Train The Trainer Certificate since 2009, a GST Agent registered with MOF & Holder of the GST MyGCAP certificate from RMCD and a Life Member of the Malaysian Institute of Directors.
Kok Tee has been involved in Advisory, Training and Facilitation on a part-time basis from 2009-2013, and full time from 2014 to now. To-date he had conducted about 400 training workshops throughout Malaysia on topics on GST; SST; Practical Accounting for Accounting Staffs; Reading, Analyzing and Interpreting Financial Statement; Accounting and Finance for Non-Accounting Managers; Customers Credit Evaluations and Collection Strategies; Incoterms, LC Operations and Trade Financing; Reinventing the Strategic Planning and Management and Financial Statement Hands On Application to MBRS, for both in-house as well as public, including to Government Authorities, Chamber of Commerce, Government Link Companies, Banks, Malaysian Institute of Accountants, Chartered Institute of Management Accountants, CPA Australia, Malaysian Institute of Chartered Secretaries and Administrators, Selangor State Human Resource Development Centre (SHRDC), Negeri Sembilan State Skills Development Centre (NSSDC), Penang Skill Development Centre (PSDC), NGOs and many others public training providers.
Through them, Kok Tee have also conducted training for Shin Yang Group in Miri,Bintulu Port, Deleum Bhd., Boustead Plantation Bhd., Takahata, FBK Manufacturing, Brothers Industries, Integrated Logistics, Mega Logistics, Chung Hwa Picture Tubes, Ohara Melaka, Safran Aerospace, NEC Corp. of Malaysia, Kobe Precissions,Tecktronic& Sons Holdings, Julie Biscuit, Ornapaper Melaka, Sunway University, Audit and Tax Firms and many many more. To-date more than 15,000 executives has been trained by him and was a Lead GST Trainer for Malaysia Export Academy in 2014-2015.
Kok Tee has also been a hands on SST practitioner during the SST01 regime until its abolition. He also developed and delivered an entrepreneurship program specially designed for MBA students from GC University, Pakistan in collaboration with Sunway Education Group for period of 5 years (2010 to 2014) and was an invited speaker for the Asian Financial Controller's Congress in 2009, 2010 and 2011.
Course Curriculum
20200822 (English) Service Tax – Principles and Practice and Latest Updates
Available in days
days after you enroll
Frequently Asked Questions
Language Available ?
ENGLISH Only
Venue & Access
100% Online Learning 24/7 Anytime, Anywhere
Supported Devices:
Desktop, laptop, smart devices & smart phones (iOS and Andriod supported).
Am I Allowed to Post Questions to Trainer After Live Webinar ?
Yes
How many times can I view the video replay ?
Unlimited Replay of Training Content
Are the Video & Training Materials downloadable ?
Yes, download is available. Happy leh ...
Do You Issue Certificate of Completion ?
Yes, upon completion, you can download the Certificate of Completion
Will you update the training from time to time ?
This is not a guaranteed benefit when you sign up but we will try our best., You will receive UpToDate Training Content whenever the trainer feels necessary to do a follow up webinar.
Sign Up Now ... See you "inside" the paid area soon !
We highly encourage you to pay via credit card for instant access to the content.
However, you have the option to pay via online bank in method, Click Here for Instruction to Pay Through Bank

---
Hi, My name is EvannaMiss8. I am a One Leg Kick , Happy go Lucky Organiser & Producer of Webinars & Online Training for Professionals, Directors & Management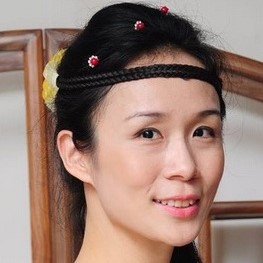 If you are still blur blur about this webinar, no worries ya ... you may contact me directly using any of the below methods
Email: [email protected]
Whatsapp: +6012 203 8046
Facebook: https://www.facebook.com/learnabeeOfficial/
Bee Happy, Learn Online ...
Important Note: If you want to download the Certificate of Completion at the end of this course, please make sure the FULL NAME you key in is 100% Accurate ya ...