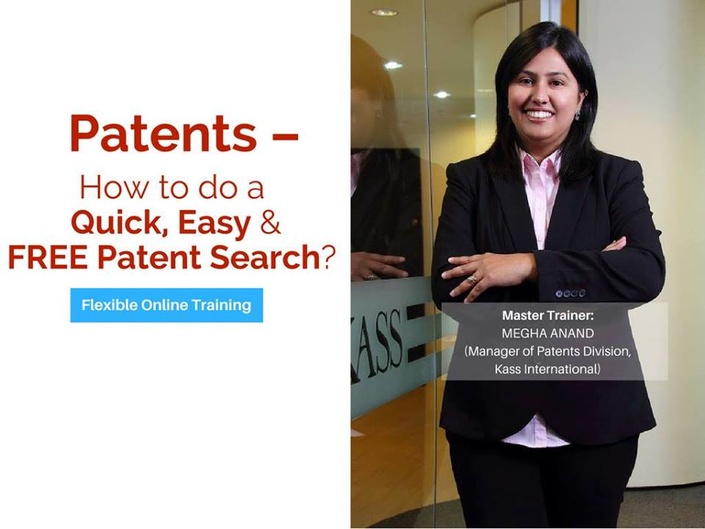 (English) Patents: How to do a Quick, Easy and Free Patent Search? by Megha Anand (KASS International)
Everything you need to know about Patent Search
Watch Promo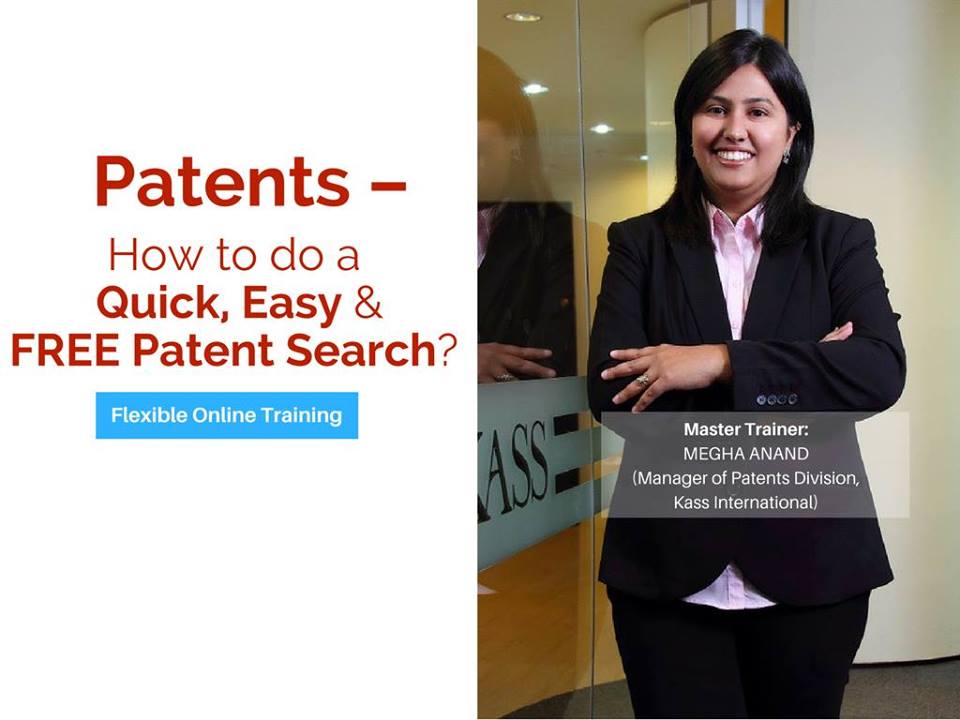 Introduction:
Patent research is a vital component of successful inventing. In searching the patents, you'll find out not only if your invention is patentable, but how to improve your invention so that it can be a success in the market.
If you are going to do your own searching and find relevant patents you are going to need to learn some strategies, and to avoid reinventing the wheel.
We're going teach you how to do your own initial patent searching so that you can decide if it's worth it to invest further time and money on your invention and so that you can refine your invention to increase your likelihood of success.
---
Date & Time of Live Webinar: Wednesday, November 7, 2018 at 10 AM – 12 PM
Great News ! This is a sponsored webinar.

Enrol Now to get all the below goodies for FREE

Attend Live Webinar if you are free on the above mentioned dates
Video Replay if you can't make it for our Live Webinar
Certification of Completion
Yes, Absolutely FREE if you ENROL NOW !
Bee Happy, Learn Online ...
Important Note: If you want to download the Certificate of Completion at the end of this course, please make sure the FULL NAME you key in is 100% Accurate ya ...

Your Instructor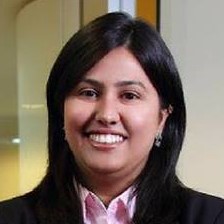 Megha graduated with a B.Eng. (Hons) in Computer Science and Masters in Intellectual Property (IP) Law. Immersing herself in the world of IP, she has had several years of experience at a well-established IP firm in India where she developed her expertise in
software patent drafting and prosecution.

At KASS, she is involved in the drafting and prosecution of patent applications in the areas of computer science, information technology, telecommunications, electronics, civil engineering
and other fields in the engineering domain.

Apart from having drafted more than 60 provisional patent applications, over 75 complete and Patent of Addition patent applications, and conducting prior art, patentability and novelty searches, Megha is also familiar with pre-grant opposition representations, infringement analyses, invalidation searches,
Freedom-to-Operate (FTO) opinions, and attending to office actions and objections, which places her right at home at KASS.

She passed the Indian patent agent examination in 2010 and has spoken at several seminars on the awareness of patents in the computer science field.

Professional Qualifications
MASTERS IN INTELLECTUAL PROPERTY LAW
B. ENG. (HONS) IN COMPUTER SCIENCE
MKSSS CUMMINS COLLEGE, PUNE (INDIA)
DIP. INTELLECTUAL PROPERTY RIGHTS
INDIAN LAW SOCIETY (ILS), PUNE (INDIA)
DIP. COMPUTER ENGINEERING (INDIA)
REGISTERED PATENT AGENT (INDIA)

Professional Experience
Expertise includes:
- IT / Computer Science
- Telecommunications
- Computer Engineering
- Electronics
- Civil Engineering
Course Curriculum
Patents: How to do a Quick, Easy and Free Patent Search?
Available in days
days after you enroll
Frequently Asked Questions
Language Available ?
English
Payment
This is a sponsored webinar. You get to attend Live or Replay for FREE.
Venue & Access
100% Online Learning 24/7 Anytime, Anywhere
Am I Allowed to Post Questions Directly to Trainer During and After Live Webinar ?
Yes, you can. Happy leh ...
How many times can I view the video replay ?
Unlimited times. Wonderful leh ...
Are the Video & Training Materials Downloadable ?
Yes, you can download the webinar handouts. However, the video is not downloadable.
Do You Issue Certificate of Completion if I enrol for this FREE Webinar?
Yes, upon completion of the online training, you are able to download the Certificate of Completion. Syiok leh ....
Hi, My name is EvannaMiss8. I am a One Leg Kick , Happy go Lucky Organiser & Producer of Webinars & Online Training for Professionals, Directors & Management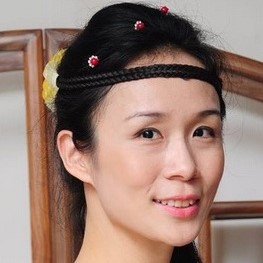 If you are still blur blur about this webinar, no worries ya ... you may contact me directly using any of the below methods
Email: [email protected]
Whatsapp: +6012 203 8046
Facebook: https://www.facebook.com/learnabeeOfficial/
Bee Happy, Learn Online ...
Important Note: If you want to download the Certificate of Completion at the end of this course, please make sure the FULL NAME you key in is 100% Accurate ya ...